The emerging power scenario has been a game-changer for the power generation industry. It has brought about a host of new challenges. The network operators are facing increasing demand for power while the generators are facing increasing constraints on their capacity.
In this webinar, we will discuss the latest strategies and techniques for optimizing the performance of power plants. Our expert speaker will share his knowledge and insights on how to enhance the efficiency, reliability, and profitability of power plants, while also reducing their environmental impact.
Why you should attend this webinar:
1. Learn from the expert: Kamal Kishore is a renowned expert in the field of power plant performance optimization. You will have the opportunity to learn from his wealth of experience and knowledge, and gain insights that can help you optimize your own power plants.
2. Keep up-to-date with emerging power scenarios: With the rapid changes happening in the power sector, it is essential to keep up-to-date with the latest trends and emerging scenarios. This webinar will provide you with the latest information on emerging power scenarios and how they impact power plant performance optimization.
3. Discover new strategies and techniques: In this webinar, you will learn about the latest strategies and techniques being used to optimize power plant performance. These include advanced data analytics, machine learning, and predictive maintenance techniques, among others.
Aired on: Wednesday 10th May at 10:30 am EDT | 8 pm IST
Duration: 30 Minutes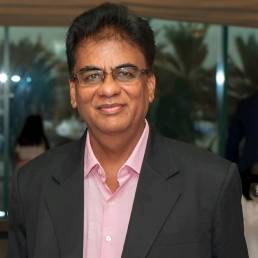 Kamal Kishore Mundhada
Ex General Manager, NTPC | Consultant & Trainer